Some BNSF Railway workers in Whitefish, Montana are warning that they are working 12 hour shits that compromise safety. They claim that the long shifts can lead to extreme fatigue that could cause dangerous situations when hauling hazardous commodities.
One BNSF employee told the media that the company had started a new schedule that has workers working for 12 hours per day, and sometimes for 6-10 days straight.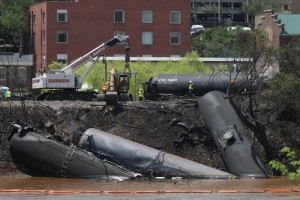 That employee stated: "Such a safety sensitive job for engineers and conductors running trains that are up to 17,000 tons, hauling hazardous materials and such." He added that these tired workers are at work more than at home anymore, and that the railroad is putting its profits.
About 40 employees attended a town hall gathering last week in Whitefish MT, and discussed ongoing problems with the general manager of BNSF in Montana. The major concern by the workers was that the work days are too long with not enough rest.
Some employees talked about having to work long shifts over 12 hours while they waited for the relief crew to show up. Other workers talked about the new system of scheduling that leaves workers unsure which day it is, and which shift they will be covering that day. One employee added that the workers go to the job fatigued and that it is a serious safety issue.
BNSF Railroad spokesperson Matt Jones stated that the company had changed its work scheduling in Whitefish, but that the changes do not affect safety. He noted that hours of service have not altered at all, and that the maximum number of hours worked and required rest periods are set by the Federal Railroad Administration.
Still, worker fatigue is a serious concern, given that it has been found to be the cause of several recent railroad crashes in recent years.
Our railroad accident attorneys are not surprised that BNSF may be pushing the limits on workers so they can make more money. We have worked on many cases in the last decade where rail companies have cut corners that compromised safety in the name of money. Our team has assembled a helpful guide on the Unique Legal Rights Available to All Injured Workers. This could be a helpful guide for you if you are a railroad worker injured on the job.
Work is currently underway at a deadly railroad crossing in Harriman, Tennessee that was the site of a deadly crash that killed two people in 2014.
In May 2014, a car was struck by a train at the crossing of US 27 and Mountain View Rd. in Harriman. Several safety improvements were announced early this year, which were funded by a federal grant.
Now at the crossing there are new warning signs, wider pavement and striping further back from the railroad tracks to warn drivers of the danger.
A Roane County supervisor stated that there are two more signs that will be added, as well. The changes were entirely due to the 100% federally funded grant.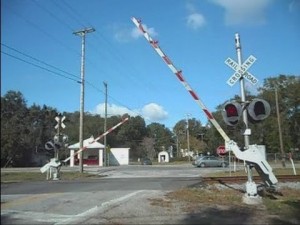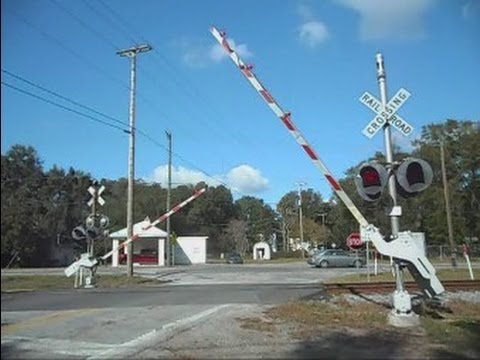 The changes made were based upon a study done by the Tennessee Department of Transportation and the railroad. Engineers studies the number of trains and cars that pass through there, the chances of a crash, speed and visibility for drivers.
Our railroad accident legal team has worked on cases with serious personal injuries and deaths that have occurred at public railroad crossings throughout the US. If this ever happens to you, it is important to know about the different federal regulations that affect the duties and responsibilities of the railroad crew that is running the train. These duties include respecting the warnings that trains have to issue when they are coming close to a crossing.
For example, railroads usually set a maximum speed for trains, and federal regulations do as well. Federal regulations also specify when the horn and whistle have to be blasted at a railroad crossing. Also, regarding trees, shrubs and vegetation, there are federal rules on that as well. They specify the details about sight lines that should be available to drivers at railroad crossings.
We have represented motorists who have been injured in railroad accidents, and know it takes a great deal of experience to know if it would be advisable to file a personal injury claim in such an accident. We also have worked on derailments that caused injuries to railroad workers.
In some railroad crossing accidents or deaths, when there are no "active" warnings such as lights or gates, there a wide spectrum of safety issues that must be evaluated.  In many tragic railroad crossing deaths, there is no evidence whatsoever that a driver was trying to "beat the train," contrary to the argument that railroads often advance.  Only a careful analysis of the safety of the crossing can answer these liability questions, and it requires objective expert analysis, and this analysis should be done as soon as possible to try to replicate the sight lines that both the train crew and motorist had.  In many crossing cases, the railroads rush to alter the scene with slight modifications, and this can include cutting back foliage/vegetation among other subtle changes.  If you or a family member suffers a railroad crossing crash, consult with one of our experienced railroad attorneys as soon as possible to assure that the evidence is preserved.
It was 20 years ago on Oct. 25 that a horrifying collision between a Chicago commuter train and a school bus in Fox River Grove IL at a railroad crossing led to the deaths of seven students.
Since then, there have been a number of safety improvements at railroad crossings across the US, but accidents can and still do occur.
Some of the changes at railroad crossings include more traffic signals at crossings, better connections between traffic signals and warnings on trains. Also, there are more signs and markings on pavement to warn drivers and pedestrians to get off the tracks quickly.
It was at 7 am on Oct. 25, 1995 when a Metra train out of Chicago, which was operated by Union Pacific Railroad, smashed into the rear of a school bus at a grade crossing at Algonquin Road in Fox Grove IL.
The bus had crossed the tracks and was stopped for a traffic signal at a road right next to the road. The crossing gate came down on the bus and the engineer on the train blew the whistle, but the bus driver claimed she never heard these warnings.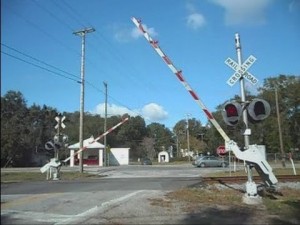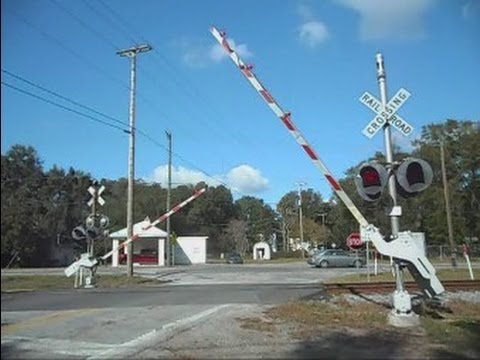 The end of the bus was approximately three feet over the tracks when the train smashed into it.
In a report a year later, the National Transportation Safety Board had criticism for how buses were being routed and the general oversight of the bus drivers.
The NTSB also said that the intersection design was improper, and the warning and traffic signal interaction also led to the crash. The NTSB further recommended more rigorous grade crossing inspections and guidelines so drivers better know if their vehicle is in the path of a train.
Since the crash, there have been no more such incidents in IL, but there have been situations where buses were stuck on tracks because the crossing gates came down improperly.
Our railroad accident attorneys are glad that there have been safety improvements on railroad crossings, but serious injuries and deaths still do occur. We settled a train crossing accident case in Prince William County VA when a freight train hit the rear of a car with two small children inside. Neither child was killed but both suffered head and other injuries.
The driver of the car claimed that he could not see the train until the last second. We eventually demanded a settlement for our client – the mother – from the driver and Norfolk Southern, for $133,000.