It was 20 years ago on Oct. 25 that a horrifying collision between a Chicago commuter train and a school bus in Fox River Grove IL at a railroad crossing led to the deaths of seven students.
Since then, there have been a number of safety improvements at railroad crossings across the US, but accidents can and still do occur.
Some of the changes at railroad crossings include more traffic signals at crossings, better connections between traffic signals and warnings on trains. Also, there are more signs and markings on pavement to warn drivers and pedestrians to get off the tracks quickly.
It was at 7 am on Oct. 25, 1995 when a Metra train out of Chicago, which was operated by Union Pacific Railroad, smashed into the rear of a school bus at a grade crossing at Algonquin Road in Fox Grove IL.
The bus had crossed the tracks and was stopped for a traffic signal at a road right next to the road. The crossing gate came down on the bus and the engineer on the train blew the whistle, but the bus driver claimed she never heard these warnings.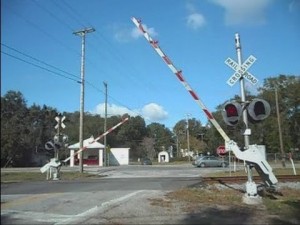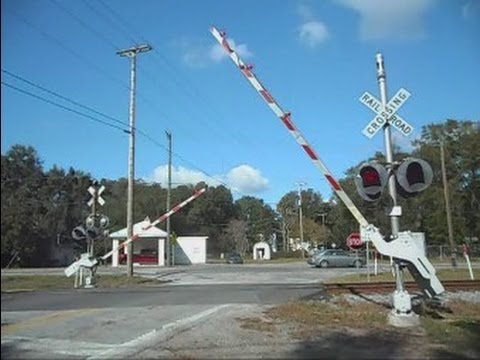 The end of the bus was approximately three feet over the tracks when the train smashed into it.
In a report a year later, the National Transportation Safety Board had criticism for how buses were being routed and the general oversight of the bus drivers.
The NTSB also said that the intersection design was improper, and the warning and traffic signal interaction also led to the crash. The NTSB further recommended more rigorous grade crossing inspections and guidelines so drivers better know if their vehicle is in the path of a train.
Since the crash, there have been no more such incidents in IL, but there have been situations where buses were stuck on tracks because the crossing gates came down improperly.
Our railroad accident attorneys are glad that there have been safety improvements on railroad crossings, but serious injuries and deaths still do occur. We settled a train crossing accident case in Prince William County VA when a freight train hit the rear of a car with two small children inside. Neither child was killed but both suffered head and other injuries.
The driver of the car claimed that he could not see the train until the last second. We eventually demanded a settlement for our client – the mother – from the driver and Norfolk Southern, for $133,000.