After an Amtrak train derailed last May in Philadelphia, which killed eight people and injured dozens, it appeared that the railroad industry's efforts to delay the installation of safety technology on all passenger trains was at an end.
However, under pressure from Warren Buffett's BNSF Railway Company, the US Congress passed another law that delayed the implementation of positive train control safety measures for at least 36 months.
This technology would automatically slow a train if it were going too fast, such as on a curve.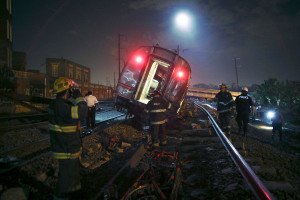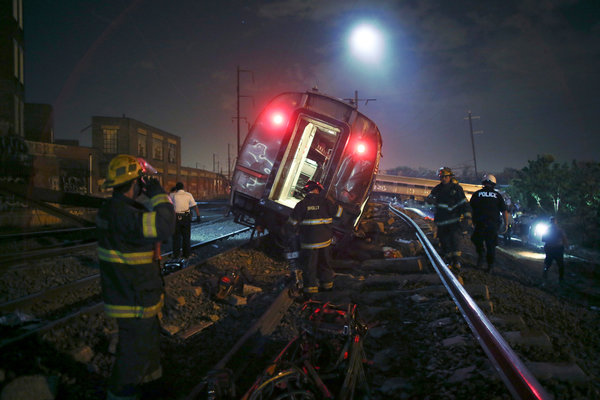 Therefore, railroad companies can delay buying and installing safety equipment that likely could prevent accidents such as the derailment in Philadelphia.
The argument by Buffett's company and other railroad industry advocates was this: If the positive train control technology mandate was not delayed, railroads would purposely slow how they do business due to liability concerns. Their rationale was that if a railroad missed the deadline to install new safety equipment, that company would face serious liability issues because they would be operating outside of law. So, the railroads would then decline to carry both passengers and commodities. They also would not deliver products that are classified as hazardous materials, including ones that are important to US commerce, such as ammonia and chlorine needed for water treatment plants.
BNSF spent almost $4 million to lobby Congress to slow down the safety equipment mandate.
Our railroad accident law firm is hardly surprised that railroad companies have teamed up to delay the implementation of vital safety technology that would save lives. One of our lawyers, Randy Appleton, recently wrote about how money spent to upgrade railroad safety systems is tiny compared to what a major train crash costs.
Appleton wrote that 20 year installation, testing and maintenance costs for positive train control could be as much as $24 billion. However, how much money does it cost when there is a major train derailment that kills and injures scores of people? How much emotional trauma, pain, disabilities, lost wages and loss of work is there when there is another crash?
Our firm's position is that rail companies should install positive train control as soon as possible to reduce the chances of future accidents.
The head of the Federal Rail Administration (FRA) promised to be aggressive in urging railroad companies to install newly mandated safety systems as soon as possible, even though Congress moved the deadline back to 2018. 
The safety system is called Positive Train Control or PTC, and was supposed to be operating nationwide by the end of 2015. Its widespread use could prevent terrible derailments such as the Amtrak crash last May that killed eight people in Philadelphia. Railroads were behind schedule, so Congress decided to give them three more years to install PTC.
The FRA head, Sarah Feinberg, urged this week that railroads should not delay until the last possible moment to install PTC. She urged them to make it their goal to be first across the goal line. She added that the public deserves the added safety features as soon as possible.
The rail administration stated that it will have additional details on how it will approach the new PTC deadline in the coming weeks.
Train derailments are often completely avoidable tragedies that could have been prevented if the railroad had done proper maintenance on equipment and had followed all federal rules and regulations.
Our train accident legal firm worked on a derailment of an Amtrak train in 2000 in South Carolina where a street sweeper jumped a street curb and went up the CSX train tracks and damaged the tracks. An Amtrak train came along and hit the street sweeper, resulting in a derailment that injured passengers and employees.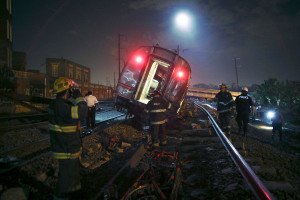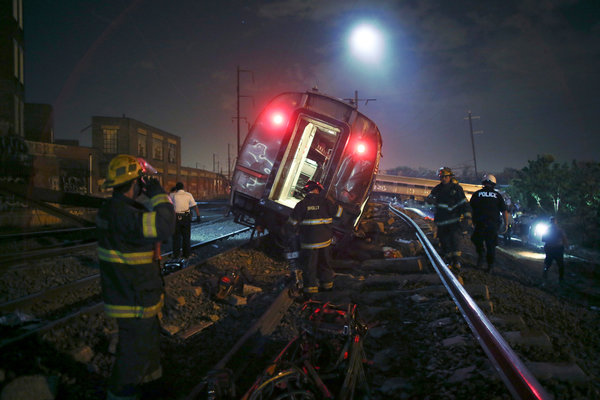 Our legal team went to work on this very complex derailment case. We studied the damage to the sweeper and we brought in an accident reconstruction engineer. We also did a land survey, took measurements and pictures of the accident scene and much more to build our case.
Our theory was that a lack of a full ballast section allowed the sweeper to hit the cross ties and metal rail of the train tracks. Eventually, we proved that the track damage that led to the derailment would not have occurred if the ballast section had not failed to meet the specifications of CSX.
This case went through two appeals, and eventually CSX and Amtrak paid to settle this very complex case. While the street sweeper did have some liability for the accident, poor safety and maintenance on the part of the railroad companies did contribute to the accident.
The rail administration stated that it will have additional details on how it will approach the new PTC deadline in the coming weeks. The railroads collectively advised Congress that they would have to "shut down" unless the deadline for positive train control was extended. While we find it hard to believe that this doomsday scenario would have ever occurred, the railroads convinced lawmakers that there was no feasible way to implement the law by the end of this year.
There are two sides to every story, but it seems like Congress and the federal Railroad administration should have required milestones or concrete steps that the railroads were required to meet by certain deadlines but it does not appear the new extension has required that. One thing is for sure: based on statistics alone there will be some avoidable railroad to derailments and collisions over the next several years that could have been prevented by the implementation of positive train brake control systems.
Needless to say, we strongly support all railroads installing vital safety equipment to prevent derailments – as soon as possible.