One person died in Jacksonville FL when an Amtrak train slammed into an SUV that was straddling the tracks last week, according to the Florida Highway Patrol.
The police stated that the train hit the Chevrolet Tahoe at approximately 7:20 PM on Jan. 14. The driver of the SUV died after he was taken to a local hospital. According to witnesses, the driver apparently stopped on the tracks due to traffic.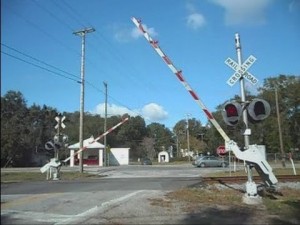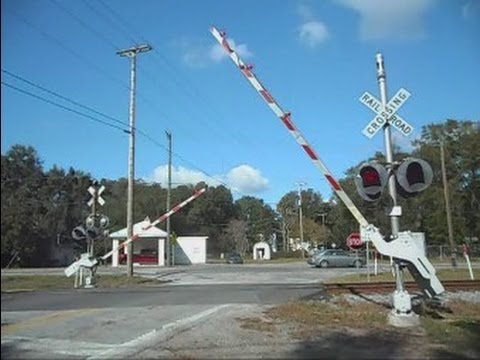 No passengers or anyone else was injured in the crash. Police continue to investigate the accident.
Our research and experience as railroad accident attorneys in Virginia and North Carolina tells us that 31% of railway fatalities occur at railroad crossings.
Despite what some people think, most train crossing crashes do not occur because the driver was trying to cross the tracks before the train got there. In fact, many railroad crossings are 'passive', meaning that they do not have gates or flashing lights. At many of those crossings, the driver is supposed to watch and listen for train. However, many of these railroad crossings have poor visibility. That was the case in one of our train crossing crash cases, where a Norfolk Southern train appeared suddenly and hit our client's car, which caused serious injuries to his two children.
A study was done of train crossing crashes, and sight obstruction was found to be a problem in 689 crashes, which led to 87 deaths.
Active railroad crossings with flashing lights and gates also can be made to be safer. One problem with them is the warning time may be too long, which makes drivers impatient and they may drive around the gates. Sometimes the gates and flashing lights do not work properly, which opens the possibility of a personal injury or wrongful death lawsuit.