After several years worth of DC Metro safety incidents that have led to several deaths and dozens of personal injury lawsuits, the general manager for the trouble-plagued metro system fired 20 station managers as part of his effort to reform the system.
The general manager, Paul Wiedefeld, followed through on earlier threats to fire managers in the troubled public transit system, after a catastrophic start to the year with multiple tunnel fire and smoke incidents that sickened many passengers. Also, a smoke and fire incident in 2015 led to the death of one woman and more than 70 personal injury suits for people who were sickened by smoke.

In that 2015 case, electrical smoke near the L'Enfant Plaza station overcame the train and killed a woman and left the other passengers needing medical attention.
The mass firings came just a few days after DC Metro introduced a new ten month repair plan called SafeTrack that will result in virtual 24/7 work on metro tracks and equipment. This will result in entire sections of the system being closed for days at a time and many instances of single tracking trains during rush hour. This will cause major delays and headaches for tens of thousands of workers, but is viewed as essential to making the system safe.
Our train crash and accident lawyers in Virginia hope that DC Metro gets its act together soon. We have reported on the above tragic train disaster in 2015 before. Defective power cables generated a massive smoke cloud that overwhelmed hundreds of passengers. Passengers tried to flee the train by forcing open the doors. Power was cut off to stop the fire on the tracks, which meant that the train could not move, leaving passengers trapped.
We hope that the new safety emphasis with Metro means that there will be no more injuries and deaths, but if there is, we also hope that the injured parties will seek the counsel of experienced train accident personal injury lawyers.
The widow of a Steele MO man who died in a rail road crossing crash in 2012 won $20 million last month in a wrongful death lawsuit verdict.
After just two hours of deliberation, the jury returned a verdict favoring the plaintiff against Burlington Northern Santa Fe Railway. The deceased was a successful and well-known businessman who owned several lumber mills.
The late businessman died in a crash with a BNSF train on Oct. 20, 2012. The crash occurred when Spence drove his Chevrolet Silverado over railroad tracks on Stoddard County Road 470 in Steele. The only signal at this crossing was a railroad crossing sign without lights and gates.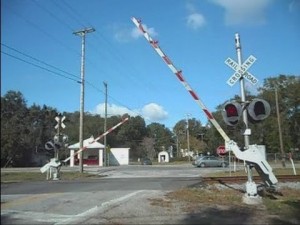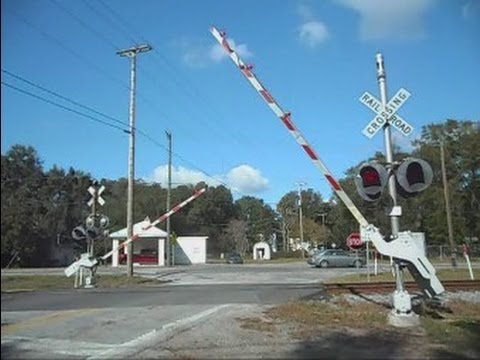 BNSF stated in reaction to the verdict that there was no negligence by BNSF, and it claimed that the evidence showed that the man did not stop at the railroad tracks.
However, the man's family stated in response that BNSF needs to improve all of its railroad crossings by cutting down vegetation that obscures sight lines for drivers. They also urged that the railroad install lights and gates at all public crossings.
The plaintiffs also argued that the crossing was defective due to inadequate sight distances and no lights and gates.
It is common for many people to not realize that the railroad is responsible for maintaining the safety of public railroad crossings. One of the sources that apply to the proper maintenance of shrubs and vegetation at railroad crossings is the Manual of Uniform Traffic Control Devices. this publication has details about the sight lines that should be available for drivers coming to a railroad crossing. It is common for overgrown vegetation at crossings to prevent the driver from seeing the approaching train. Many railroads will try to argue, as BNSF did, that the driver was at fault for not stopping. Fortunately, the jury did not buy that argument in this incident.
As railroad crossing accident attorneys in Virginia, we have handled many railroad crossing incidents over the years. When we are retained for a railroad crash personal injury case, we often employ retired railroad workers to investigate the incident so that we have the highest chance possible of recovering damages for the client.