An agreement was reached in early July in the New York State Assembly that would improve railroad safety throughout the state. 
The new legislation will establish state coordination of inspections by railroads and local officials of grade crossing warning systems that are connected with traffic lights. The new regulations also will align state law with federal railroad bridge inspection standards and requirements. It also will establish penalties for railroad companies that ignore New York state safety laws and regulations.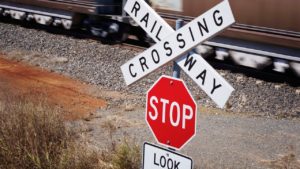 Section 2 of the bill would require all railroad corporations and every municipality or state agency that has jurisdiction where there is an at grade crossing, to conduct at least biennial inspections of all traffic control devices that are interconnected with a highway-rail at-grade crossing warning system.
According to the language of the bill, Section 3 also would impose 'monetary penalties for violations of laws and regulations against railroad companies that are common carriers, and would increase fines for railroad companies for violations while carrying hazardous materials.'
Our View 
As noted in the language of this bill in New York state, there were more than 250 crossing collision deaths in the US in 2014. Our Virginia railroad crossing accident attorneys often represent the victims of these terrible collisions. Typically, railroad crossing crashes are caused by several things:
Train and track maintenance problems
Drowsy train operator
Distracted train operator
Safety gate failure
When we work on a Virginia railroad crossing accident case, we often employ retired railroad workers as investigators. We find that their vast network of connections is very valuable to establish liability in a railroad crossing accident case. In some of those cases, we represented car passengers who were struck and injured by a train. In other cases, we represented crew members who were hurt when a train hit a truck at a rail crossing. In many cases, we were able to win sizable settlements in these railroad crossing accidents.