Deadly Arkansas Train Collision Caused by Engineer Fatigue
A fatal crash and derailment between two Union Pacific trains in Arkansas on Aug. 17, 2014 was the result of a tired engineer and conductor who were likely both asleep on at least one of the trains, according to federal investigators this month. 
The dual train crash happened in Hoxie, Arkansas, and the NTSB reported that it could have been prevented by positive train control (PTC), a form of automatic braking operated by GPS, which Congress has mandated to be in place by 2018.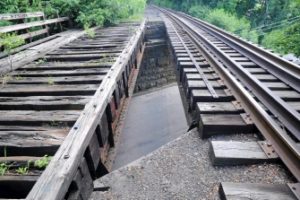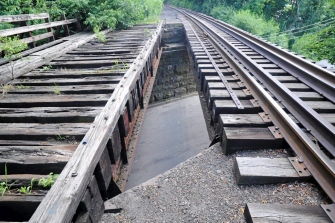 The train crash in Arkansas derailed 55 cars and killed a total of two people  – both crew members on different trains.
The NTSB stated that the southbound Union Pacific train hit the northbound train as it was turning onto another track. The southbound train passed two warning lights and a red signal, but did not slow down. There was no activity in the cab of the train before the wreck.
The board did not find the northbound train at fault. Several people on that train were seriously injured.
The engineer in the northbound train had moderate sleep apnea that was diagnosed in 2010.
Our View
We wrote about this fatal train crash in Arkansas when it happened. Our Virginia and North Carolina train crash attorneys have long been baffled that railroads have delayed the installation of PTC on their trains. PTC would automatically stop a train before it can run a red signal or get into another situation that endangers human life.
The Federal Railroad Adminsration states that PTC could stop 52 train crashes each year. We hope that railroads will implement PTC before the 2018; it will save lives.
Our personal injury attorneys are experienced in wrongful death and personal injury claims in train accidents. The need for robust state laws involving personal injury recoveries could not be more demonstrated by nationwide railroad highway grade crossing crash cases. While the federal laws provide for it national railroad system, when persons are harmed or killed in railroad crashes, the state laws system supplies the right of recovery for persons that suffer injuries caused by negligence.
Tags:
postive train control
,
train crash
,
train crash union pacific