A leading freight railroad has been urging Congress to pay for passenger railroad companies to install positive train control or PTC on all passenger trains. 
BNSF Railway has been one of the leading companies promoting the use of PTC, a technology that will slow a train down automatically that is going over the speed limit.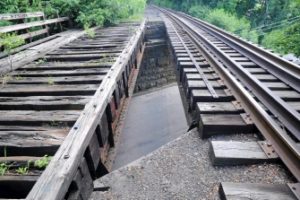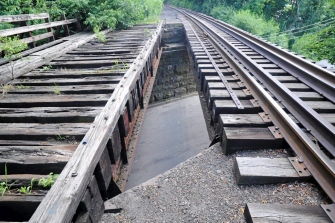 PTC will eventually be required by law for all freight trains. But BNSF says that the efforts for more train safety will be futile if passenger and commuter trains do not have the same technology; all of the various types of trains share the same tracks.
BNSF is actively urging Congress to fund PTC for commuter rail services. The head of BNSF told Congress this month that he fears that a crash will happen where a freight train has PTC but the passenger train does not.
Congress first gave commuter and freight trains until Dec. 31, 2015 to install PTC. This advanced GPS technology can prevent derailments, collisions, crashes and improper train switching.
But railroads struggled to meet the deadlines and lawmakers gave them until the end of 2018 to comply. However, recent train crashes in New Jersey and elsewhere have increased pressure on stakeholders to get PTC done as soon as possible.
Freight trains are getting PTC installed faster than commuter trains. BNSF recently tested 35,000 PTC segments in the last 60 days, and 85% of them had no problems.
Our View
Our railroad accident attorneys have long been advocates of PTC. The idea of positive train control has been around since 2008 when a Metrolink crash in California killed the train operator and two dozen others. In that terrible train crash, the operators was texting a friend on a cell phone, which caused him to run a red light, and tragedy resulted.
President Bush signed a law that would require all railroads to implement PTC systems by the end of 2015. Now the deadline is the end of 2018. We hope it is installed before then because the Federal Railroad Administration states that the system could prevent up to 52 accidents each year.
The new system is expensive and will present both time and financial challenges for railroad companies. But the fact is that the technology will save lives. Also, major freight companies are largely on schedule with PTC. Commuter and passenger trains are lagging, but perhaps with some federal help, they will be able to meet the 2018 deadline as well.
If so, many tragic train crashes, personal injury lawsuits and wrongful death lawsuits could be avoided.
A man in Oswasso, Oklahoma is blaming faulty railroad lights and gates for him slamming into a train on Feb. 1, causing himself minor injuries and serious damage to his car.
Witnesses say that they were not surprised that the lights were allegedly not working and gates not functioning. Some say that it is a frequent occurence when trains roar through.
A local business owner in Oswasso next to the train tracks stated that trains come through all the time; other witnesses said that when the police came after the railroad crossing crash, the lights were not functioning at the crossing. 
Several hours after the crash, railroad workers were working at the crossing. Sometimes the lights were on, but not apparently when  they should have been.
The railroad company stated that there was maintenance scheduled on the crossing soon, but it would not say if that was why the lights may have not been working.
Our View
According to Operation Life Saver, a rail safety education website, 244 people died in railroad crossing wrecks in 2015, and 967 were injured. However, there has been progress: Railroad crossing deaths have declined by 38% in the period from 2004 to 2013. 
Still, railroad crossing accidents can be very severe because of the sheer size and weight of trains. Our railroad crossing accident attorneys have worked on many railroad crossing cases in the last 10 years.
We once represented a driver in Prince William County, Virginia who was hit by a Norfolk Southern train. He and his two children were fortunately not killed but were seriously injured.
Our train accident law firm brought civil claims on behalf of the man and his two children.
Our attorneys did a substantial investigation of the railroad crossing accident. We found that the train crew had not acted in an unlawful manner and we also looked closely at the vegetation around the railroad crossing.
This was a concern because the man had stated that he did not see the train until seconds before impact.
We examined the common laws of Virginia and we demanded a settlement from the insurance policy of the driver and also demanded settlement from Norfolk Southern. 
There was a satisfactory result for this train accident case that we handled.
In the above case in Oklahoma, it should be investigated why there are reports that the crossing gates and lights were  not functioning when the crash occurred. Also, the fact that the railroad company had scheduled maintenance at the crossing could be a critical factor.