Home » Railroad Regulations (Page 2)
Category Archives:
Railroad Regulations
The Federal Railroad Administration (FRA) is inviting comments about its controversial train horn rules that are 11 years old. Current rules mandate that locomotives blast their horn when approaching a railroad crossing for safety purposes.
Several members of Congress from Colorado, including several representatives in the House and both US senators, applauded the FRA's move and urged residents of the state as well as local government officials to provide comments to the railroad agency.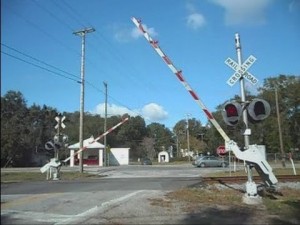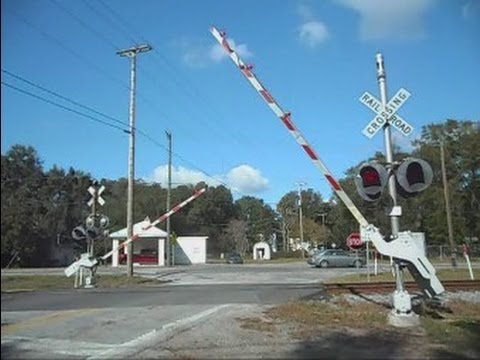 Many politicians say that train horn noise is a serious issue for communities across Colorado and many other states. They say that they are advocating for flexibility in train horn rules to help some communities create more quiet zones that can increase economic development.
Current FRA rules that were set up 2005 allow communities to apply for permission from the federal government to create a quiet zone where the train horn rules can be relaxed IF the community puts up flashing lights and barrier gates.
Local government officials complain that it is too expensive for them to satisfy FRA's requirement to set up quiet zones in this way.
Current rules state that train engineers must sound their horn for at least 15 seconds in advance of reaching a train crossing.
Our railroad accident attorneys in Virginia understand the concerns that some residents have regarding train horn noise. The problem is that safety gates are not a 100% solution. We have seen many train/car accidents over the years where the safety gates malfunction and stay up as the train is approaching.
We also have seen railroad crossings in some cases that were not properly maintained, with too much vegetation obstructing the view of the driver at the crossing. Our railroad accident lawyers have handled cases with sizable settlements where serious accidents have occurred at railroad crossings.
So, it is important for concerns over train horn noise to be considered in light of the fact that train horns sounding at crossings save lives.
Also, we think that the outcry over train horn noise only reinforces that positive train control systems must be implemented sooner rather than later, but the Federal Railroad Administration keeps allowing railroads to lobby for delays on implementation of PTC systems for the nation's railroads. These are the systems that automatically can slow and stop a train if it detects a vehicle on a railroad crossing, or that the train crossing lights and gates are activated.
The Indiana State Legislative Board Chairman wrote an urgent plea last week that all train crews should be kept to two and not reduced to one, as the state government is considering, under pressure from railroad interests.
There are more than 4,000 miles of track in Indiana, Brian Farkas wrote, and he argues in the article that an excellent safety record in the state could be jeopardized if railroad carriers reduce crew sizes to save money.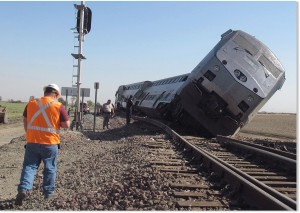 The possible action stems from the Railroad Safety Improvement Act that Congress passed in 2008. It featured provisions to require positive train control technology on all railroads. This new technology, while a vast safety improvement, was not designed to effectively replace a crew member. Rather, it is designed to reduce train crashes.
Farkas wrote that he thinks it would be a dangerous error if the state legislature agreed to reduce train crew sizes. A member of the state legislature in Indiana recently introduced a new bill that would require all freight train crews to consist of at least two engineers. Naturally, the bill is strongly opposed by railroad industry lobbying groups.
The chairman urged Indiana readers to call their state representatives to voice their support for the train safety bill.
We certainly hope that the state legislature in Indiana does not decide to allow railroads to reduce their freight train crews. Every train crew should have at least two members to ensure that the train is being operated safely. The news media has been filled with recent stories of serious train accidents and derailments that led to loss of life. A train collision with another train in 2008 led to several deaths, and all was because the lone train operator was on her cell phone.
Our Virginia personal injury law firm works often on railroad accident cases, such as this $190,000 settlement. Anything that can be done to reduce the chances of train accidents sounds good to us.
After the deadly Amtrak wreck in Philadelphia earlier this year that killed five, some lawmakers wanted to see a speed enforcement system implemented right away. However, this week Congress passed a bill that will delay mandates for railroads to add such safety upgrades.
After the derailing in May, the CEO of Amtrak pledged to make the safety upgrades by the end of the year. However, the new bill will delay the upgrades for 3-5 years. Amtrak has stated that they will try to get it done in three years.
A congressman from PA stated this week that it is everyone's best interest to delay the safety upgrades until it is possible to get them done safely and fully. He added that if Congress decided to penalize the railroad companies now, it would only lead to reduced rail traffic, which would only hurt consumers.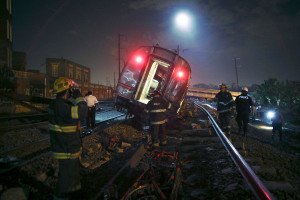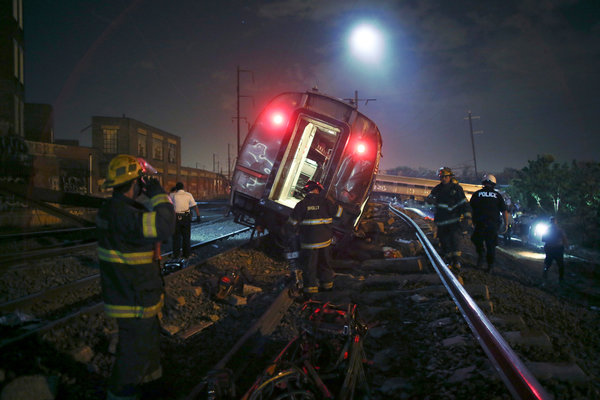 It saddens us, as railroad accident attorneys, that this derailment ever occurred, and it's even sadder that the necessary safety upgrades to prevent such tragedies are being delayed. We have seen all too many times how railroad companies will sacrifice public safety for profits. Some of these companies simply put the bottom line for shareholders above all else.
A recent case we handled was where a railroad conductor was hurt on a train car due to an insecure, loose side ladder. He had a serious back injury that required surgery, and he could not return to his job. Of course, the railroad denied they had anything to do with the injury. Our team argued that the loose ladder was a regulatory violation, so we did not have to produce any evidence that the railroad knew about the problem ahead of time.
Through the expert testimony of a railroad safety specialist, we showed that relevant safety appliance act regulations had been violated. We reached an $825,000 settlement.