Home » Posts tagged 'amtrak'
Tag Archives:
amtrak
The Federal Railroad Administration has directed Amtrak this week to conduct an immediate safety review, due to violations that were revealed in the fatal crash and derailment in Pennsylvania on Sunday.
The FRA told Amtrak this week to do a safety stand down, which is a review of all of its work safety protocols with track workers and train dispatchers.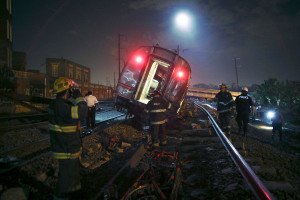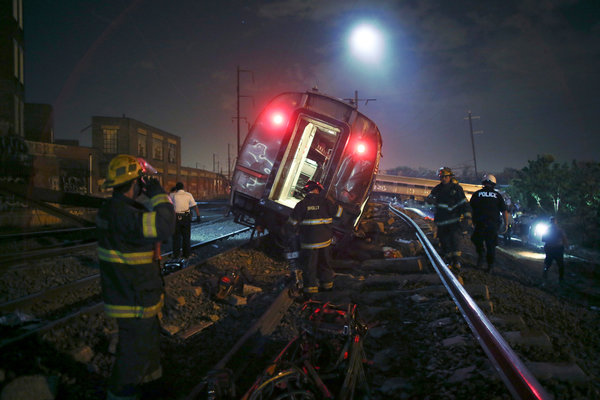 In the crash this week, an Amtrak train slammed into a maintenance vehicle on the tracks in Chester PA, which killed two workers.
The Wall Street Journal reported this week that a very simple safety device could have prevented the deadly disaster. It is a removable circuit that is made to 'shunt' tracks and trigger a red light stop signal. It was not in place, even though Amtrak rules state that it should have been.
Federal investigators are focusing on miscommunication on April 3, as a shift of track workers and supervisors took over for the previous crew. The train that slammed into the backhoe was on an active track that had been 'fouled' earlier, meaning that it had been removed from use temporarily because of a chance that workers on the next track could be endangered as they did their work. Investigators are working to determine how the train was allowed to continue through that stretch of track.
The investigation is ongoing, but they have uncovered several violations of safety rules that are troubling enough for the FRA to step in and demand a safety review.
Our train crash attorneys in Virginia truly regret the loss of life in this preventable train crash and derailment. It is sad that it appears that basic safety protocols were not followed by Amtrak that may have led to this deadly collision. How ironic it is that a railroad managed by the US government does not itself apparently follow its own safety rules issued by the FRA.
Our hope is that the cause of the crash is quickly determined, and that the families of the deceased pursue a wrongful death lawsuit against the responsible parties. When handled by experienced train accident counsel, a train crash and derailment suit can result in multi-million dollar settlements.
Federal agencies have told Amtrak and other railroads several times over the last few years to use essential back up safety systems for workers on railroad tracks to prevent deadly accidents, as the crash and derailment that just happened in Chester PA this week.

Sources with information about the Amtrak crash investigation that killed two workers have said that a communication lapse during a shift change may have led to the workers being on the tracks. Meanwhile, safety precautions that are intended to route trains away from those workers were cancelled.
This exact accident scenario has been a regular problem on US railroads, according to a 2014 Federal Railroad Administration report. That report stated that FRA is alarmed at the repeated occurrences of railroad workers being hit by or nearly hit by trains that seem to be due to miscommunications.
FRA stated in the advisory that back up safety systems were needed until positive train control was installed on all trains. While Amtrak has PTC on most trains in the NE corridor of the US, experts still say the system has not eliminated the need for back up safety protocols.
According to NTSB investigators, the Amtrak train slammed into a backhoe on the tracks in Chester PA at over 100 MPH and did not even slow down until five seconds before the crash. The brakes on the train were applied at the last seconds before impact.
The FRA report from 2014 recommended several backup systems where there could be the possibility of a communications break down. One of the devices is worn by workers that would alert them that a train is approaching, and would also warn train engineers of people on the tracks. Another system would be used for track maintenance vehicles.
Our railroad injury lawyers in North Carolina and Virginia are angry that this preventable accident that led to two deaths ever happened. It is the obligation of the railroad to use vital safety procedures and equipment to ensure the safety of workers and train passengers. We hope that the families of the deceased and injured file personal injury lawsuits against the responsible parties because effective counsel could likely win very large settlements or verdicts in this tragic case.
Five cars on an Amtrak train in Cimarron, Kansas derailed early yesterday morning, sending 29 people to the hospital with non-life threatening injuries.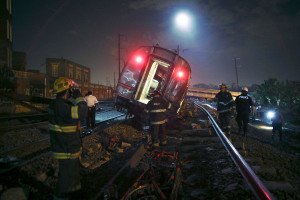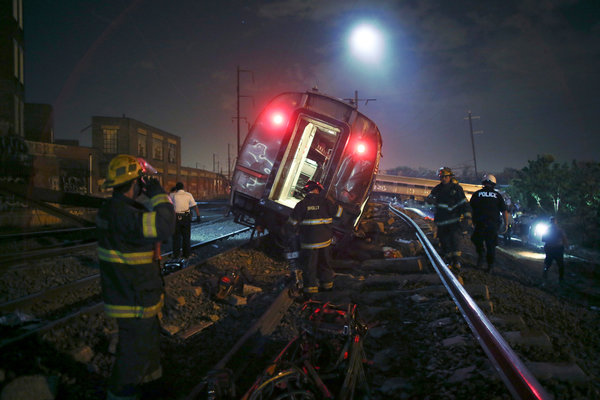 According to Amtrak, the train was traveling from Los Angeles to Chicago when it derailed at approximately midnight on Feb. 12.
According to the Kansas Highway Patrol, five cars derailed and were on their side.
Although the cause of the accident is not clear at this point, one of the passengers told the NTSB that she felt the train shaking just before some of the cars derailed.
The NTSB has sent a team to the area to investigate the derailment. We expect that more information will be released about this derailment in the coming days.
Our train accident personal injury attorneys have worked on many passenger injury cases in the past, and we hope that all injured Amtrak passengers in this derailment recover quickly.
One of our attorneys, Richard Shapiro, was the author of 72 American Jurisprudence Trial Treatise, which is found in most US law libraries. It has a great deal to say about railroad and employee safety, which also is relevant in derailment cases such as this one.
According to the treatise on page 38: 'Track safety is closely related to employee safety. FRA rules establish track safety standards. Track safety standards deal with such issues as operating speed limits, drainage under and adjacent to the roadbed, vegetation posing a fire hazard or visual obstruction, ballast and crosstie requirements, track geometry, rail defects, switches, frogs, and regularly scheduled inspections as frequently as twice a week.'
We are sure that the NTSB will be taking a very close look at the condition of the railroad track in the area of the derailment.
Our train derailment attorneys in Virginia have seen major railroads outsource track maintenance in the past, which can lead to safety problems. For example, CSX has tried to save money by leasing less used railroad tracks to smaller, short line railroads. This means that CSX does not have to maintain the track anymore. This means that CSX can then blame the small railroad for any mishaps that occur.
In cases where the railroad was negligent, we have had success in securing sizable settlements.