Home » Posts tagged 'job injury retaliation'
Tag Archives:
job injury retaliation
One person died in Jacksonville FL when an Amtrak train slammed into an SUV that was straddling the tracks last week, according to the Florida Highway Patrol.
The police stated that the train hit the Chevrolet Tahoe at approximately 7:20 PM on Jan. 14. The driver of the SUV died after he was taken to a local hospital. According to witnesses, the driver apparently stopped on the tracks due to traffic.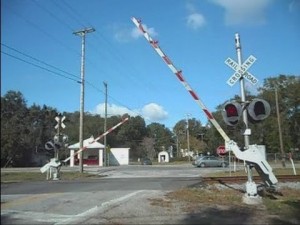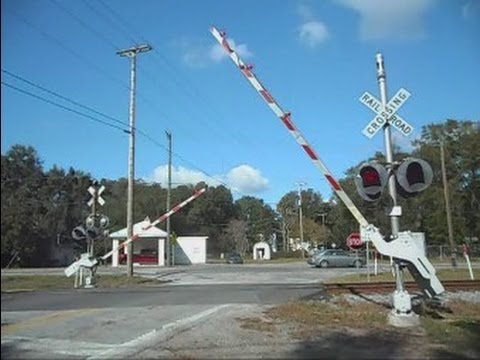 No passengers or anyone else was injured in the crash. Police continue to investigate the accident.
Our research and experience as railroad accident attorneys in Virginia and North Carolina tells us that 31% of railway fatalities occur at railroad crossings.
Despite what some people think, most train crossing crashes do not occur because the driver was trying to cross the tracks before the train got there. In fact, many railroad crossings are 'passive', meaning that they do not have gates or flashing lights. At many of those crossings, the driver is supposed to watch and listen for train. However, many of these railroad crossings have poor visibility. That was the case in one of our train crossing crash cases, where a Norfolk Southern train appeared suddenly and hit our client's car, which caused serious injuries to his two children.
A study was done of train crossing crashes, and sight obstruction was found to be a problem in 689 crashes, which led to 87 deaths.
Active railroad crossings with flashing lights and gates also can be made to be safer. One problem with them is the warning time may be too long, which makes drivers impatient and they may drive around the gates. Sometimes the gates and flashing lights do not work properly, which opens the possibility of a personal injury or wrongful death lawsuit.
The US Labor Department levied a $250,000 fine against New York-based Metro-North Railroad after it retaliated against an injured railroad worker. The Labor Department ordered Metro North to pay the punitive damages award to a train coach cleaner who hurt his leg on the job in November 2011 in Connecticut.
The federal government stated that a Metro North supervisor told the injured worker that management would file disciplinary charges and deny promotions to anyone who reported being hurt at work.
The $250,000 fine is the biggest that has ever been awarded for punitive damages for retaliation in the history of the Federal Railroad Safety Act. The railroad also must pay $10,000 to pay for the worker's attorney costs.
During the case, the Labor Department cited other instances where the railroad apparently threatened to retaliate against injured workers. One case involved a woman who crushed her foot with a barrel. Rather than file an injury report, the hobbled woman came to work on crutches.
We are railroad injury attorneys in Virginia who have seen railroads routinely attempt to deny claims for on the job injuries. We have to say however, that the above attempt at retaliation against an injured worker on the job truly is a new low. We are glad that the Labor Department assessed such a large punitive award; hopefully it will warn other railroads to not attempt to intimidate injured workers!
A recent injured railroad worker case in Virginia we handled involved a railroad conductor who suffered a serious back injury after he fell due to an insecure ladder on a train car. Of course, the railroad denied responsibility, but we were able to show that the handhold on the ladder was insecure and that this was a regulatory violation. We also brought in a top notch railroad safety expert, who pointed out the specific regulations that had been violated. In the end, we were pleased with the $825,000 settlement in favor of our injured client.