Home » Posts tagged 'oil train derailment'
Tag Archives:
oil train derailment
The number of pedestrian rail fatalities in Washington state climbed to 27 in 2015, rail officials stated this week, which has prompted a new safety campaign to warn people about the dangers of railroad tracks and crossings.
The new goal for 2016 in the state is zero railroad fatalities. Nationwide, Washington is ranked #9 in train fatalities from Jan-Sept 2015, which is the most recent data available from the Federal Railroad Administration. California was tops on the list with 119 deaths, and Texas was second at 50 deaths.
Fatality risks tend to climb due to the number of trespassers on tracks, improving train technology that makes locomotives quieter than ever, and also based upon the number of trains running per day in a given area.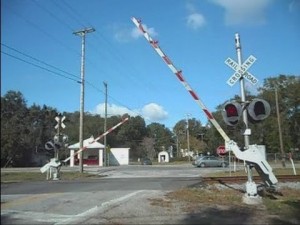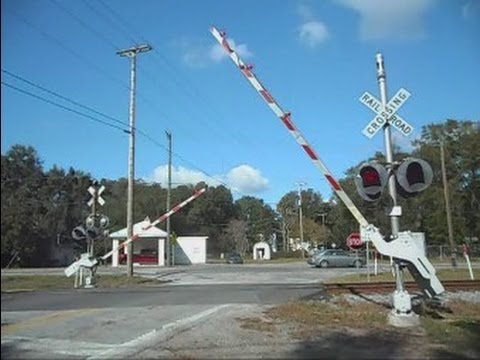 According to the state's Utilities and Transportation Commission railroad safety supervisor, the major problem is with trespassing. "People don't grasp that it takes a mile for a full sized freight train to come to a stop,' he told the press this week.
Bad weather can make it harder for pedestrians to see or hear trains approaching as well. And there was more warm weather in the state last summer, which may have led to more people walking near railroad tracks.
In addition to the 27 pedestrian deaths, there also were two drivers who died when their vehicles were struck by trains at railroad crossings. There also were 104 non-fatal incidents on railroad tracks in Washington state in 2015, which led to cuts and bruises, and amputations in the worst cases.
Most of the accidents and deaths that occurred were on BNSF owned railroad tracks, which owns over 50% of the railroad lines in the state.
Because of the high number of deaths and injuries, the state chapter of Operation Livesaver is going to increase its number of safety presentations at schools and produce more radio and TV ads to warn of the dangers of walking near railroad tracks.
As personal injury lawyers in train-pedestrian accidents, we often see railroads and the government claim that these types of tragedies are 'trespassing accidents.' The public may not be aware, but it is the responsibility of the railroads to maintain railroad tracks and keep them safe. Fencing off railways and trestles in areas with high foot traffic is vital to keep people from walking on train tracks. If you have a loved one who died walking on train tracks, know that the railroad does have responsibilities to keep high traffic rail lines safe. The railroad track is actually private property, and most railroads do little to mitigate these risks. Talk to a personal injury lawyer to learn about the responsibilities of railroads in maintaining their property safely.
A lawyer who represents most of the families of the 47 people who died in an oil train derailment in Quebec two years ago said last week that a Canadian railroad's refusal to pay into a settlement fund is 'reprehensible,' and the families will sue the railroad.
Canadian Pacific states that it does not have any responsibility for the disastrous, fiery wreck in Lac Megantic Quebec in July 2013. It is blaming the derailment on the railroad whose train derailed.

That Chicago-based attorney stated that Canadian Pacific knew that the oil from North Dakota's Bakken region was very unstable, before it handed it off to the other railroad.
Much of the downtown area of Lac Megantic was left in ruins when a train that was operated by Montreal, Maine & Atlantic Railway with 70 oil tankers. It derailed on July 6, 2013 and set off several explosions and blazes. The company in Maine has filed for bankruptcy, and the settlement fund is wrapped into those bankruptcy proceedings in Canada and the US.
Wrongful death lawsuits have been delayed until the settlement is approved; it is valued at $339 million US. Judges in Quebec and Maine have approved the fund; it includes $110 million Canadian to settle all of the wrongful death claims.
Canadian Pacific will not contribute to the fund and has opened itself up to many lawsuits. If it had contributed, it would have been offered legal protections.
We are sad to see that Canadian Pacific will not accept liability for this tragic train derailment. As railroad accident lawyers, we have experience with railroad companies trying to protect profits over people.
Our law firm was proud to represent a gas station worker that was seriously injured when a Norfolk Southern Train derailed and smashed into his store. He was left with serious traumatic injuries and a traumatic brain injury.
His first lawyer wisely reached out to our law firm to handle the railroad related liability aspect of the case, and we entered the case as co-counsel to jointly try the case in Manassas, Virginia. We not only helped prove the railroad was negligent, we helped to win him a $60 million verdict, later settled for a confidential sum.