Home » Posts tagged 'railroad crossing death'
Tag Archives:
railroad crossing death
A pastor from Gaston County, North Carolina is dead after the waste management truck he was driving was hit by a Piedmont and Northern Railroad train near Lowell NC last Monday. 
According to the local police department. the driver of the truck was Thomas Collins, who was the pastor of New Canaan Baptist Church. He also drove part time for the local waste management company.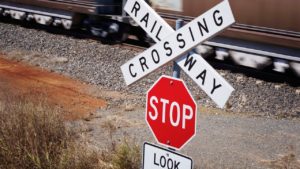 The truck caught fire after it was hit by the Piedmont and Northern Railroad freight train.
The state police continue to investigate the crash. According to Sgt. Brian Holland from the local police department, there is no railroad crossing signal or stop arm at that crossing, 'but I wish there was.'
Our View
Railroad crossing accidents happen every day in America, and thousand are killed every year in these accidents.
Our experience as railroad accident attorneys tells us that there are several causes of railroad crossing accidents:
Maintenance problems: We have seen cases where there was too much vegetation around the railroad tracks, which obscured the driver's vision of the oncoming train.
Train operator error: Human factors contribute to more than 1/3 of car-train accidents.

In every railroad crossing collision between a car or truck and a railroad's train or engine, an experienced railroad crossing lawyer will learn whether the locomotive engineer operated the train horn in a timely fashion, if the engineer was obligated to blow the train horn/whistle, what the railroad's operating rules required when approaching the crossing and what the witnesses actually heard in this regard. Secondly, maximum train speed is regulated by the Federal Railroad Administration, and the engine event recorder (black box) data must be reviewed to verify braking, speed, horn, throttle position and so forth.

In some cases, the train operator falls asleep or is otherwise distracted. This means that they lose precious time to apply the brakes if something is on the tracks ahead. Also, railroads typically push railroad engineers hard and they often work long hours, with little warning when they need to report for duty.

Safety gate failure: Sometimes safety gates and sensors fail.
Our railroad accident lawyers are adept at reviewing locomotive cameras, black box data recorders and signalization data so we are able to determine what factors led to the railroad crossing accident. In cases where the railroad is found negligent, large settlements can result. 
Major safety improvements are being made to a Wexford County, MI railroad crossing where a woman was killed a year ago.
The woman, Kathryn Paddock, was killed at the deadly railroad crossing in Manton MI last March when her SUV was hit by a train. Since 1987, the Federal Railroad Administration reports that there have been five crashes at this crossing, with two deaths.
While the current railroad crossing has yield signs, the Michigan Department of Transportation thinks more is needed. A team from MDOT evaluated the crossing and decided that lights and gates should be used to make the crossing safer.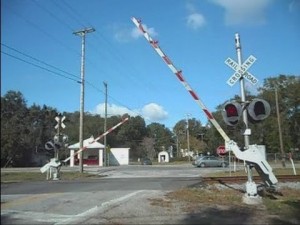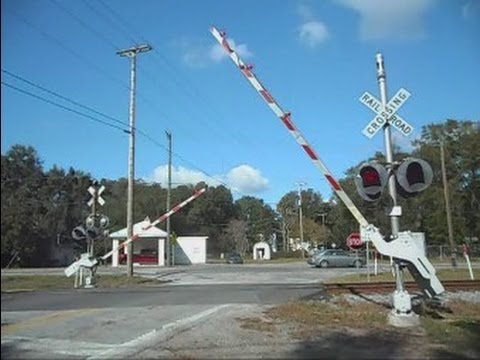 If there is more than one crash in a five year period in Michigan, the crossing must be automatically reviewed to decide if safety improvements need to be made.
All of our Virginia railroad crossing accident attorneys send our condolences to this grieving family. It is unfortunate that so many railroad crossing accidents continue to happen in America every year.
Many railroad crossings across the country only have railroad crossing signs and no lights or gates. The best warning devices for railroad crossings are 'active warning devices' that have lights that are electronically activated when a train approaches, as well as gates that lower automatically.
Any time our law firm works on a railroad crossing accident case, we work with retired railroad workers and investigators to see if everything was done to ensure that the crossing was safe at the time of the accident. In some cases, the crossing may not have been properly maintained and this could be a factor in a crash.
We have been involved in successful large settlements on railroad crossing accidents where the railroad did not do all it could to keep the crossing safe. We hope that all railroads will do their best to make sure that every railroad crossing they use is as safe as possible.