Home » Posts tagged 'train crossing'
Tag Archives:
train crossing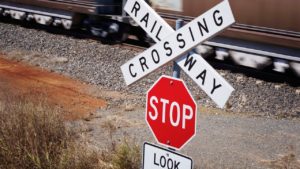 More than 6,700 miles of railroad track exist in Virginia, and those tracks cross thousands of driveways, business lots and private roads. Nearly every one of those private railroad crossings lacks the flashing warning lights and automatic gates drivers, bike riders and pedestrians have grown to expect on public roads and highways. In fact, a majority of private railroad crossings are not even marked with stop signs or crossbucks — those black-and-white x-shaped signs that people can see long before they reach a set of tracks.
LEARN MORE
Still, even as overall freight and passenger rail traffic has increased across the country, the number of collisions at road-level, or grade, crossings has fallen significantly over the past decade. Records kept by the Federal Railroad Administration indicate that 2,041 crashes involving trains going through grade crossings occurred during 2016. Those collisions caused 255 deaths and 843 injuries. A slight uptick in grade crossing crashes occurred in 2017, and deaths and injuries rose to, respectively, 274.
When a collision resulting in deaths or injuries happens at a grade crossing on a public road, the question of which party caused the crash is relatively straightforward. A Virginia personal injury lawyer or wrongful death attorney will ask whether the victim entered the crossing despite seeing warning lights and encountering a lowered gate, or whether the lights and gates worked properly.
Questions over fault at private railroad crossings become much more complicated. First, Virginia law assigns the owner of a grade crossing the legal duty to "take precautions to provide for the safe movement of traffic." Meeting that duty requires doing things like putting up signs, cutting back vegetation to maintain lines of sight along the tracks, and maintaining the roadbed under the tracks so vehicles do not get stuck. If the crossing owner has failed to do these things, the crossing owner can be held liable for a crash.
Then, the issue of who owns the private crossing arises. Railroads must sign contracts with landowners when the company lays tracks through a home's yard or a business' lot. That agreement will assign obligations for maintaining the crossing to either the railroad or the landowner. A Virginia plaintiff's attorney will need to ask for and review the contract to determine which party owed the duty to protect the victim of the train crash.
Last, the Virginia railroad crossing crash attorney must confront questions related to contributory negligence. Virginia is one of just four states that block insurance claims and personal injury or wrongful death lawsuits when the victim can be found even one percent responsible for causing a crash. A Virginia case that focused on this issue determined that drivers must expect that tracks exist and have reason to believe that a train may be coming in order for a court to find contributory negligence.
EJL
A woman in Greenbrier, Tennessee was airlifted to a local hospital on November 2 when her car was hit by a train at a local railroad crossing. 
The accident happened at 5 am on November 2 in Greenbriar at the Wilson St. crossing. According to the local chief of police, the woman was in critical condition with serious railroad crossing accident injuries when she was taken to the hospital.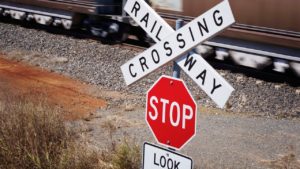 Earlier in 2016, all of the railroad crossings in Greenbrier City were assinged a risk analysis score, and two of them were slated for improvements. It is not known if the Wilson St. crossing was scheduled for improvements.
Our View
Railroad crossing accidents usually involve very serious injuries, and often death. Thousands of Americans die at railroad crossings annually across the country. In fact, the Federal Railroad Administration states that cars and trains collide every 12 minutes!
As railroad crossing accident attorneys in Virginia and North Carolina, we have seen railroad crossing accidents that happened for many  reasons. In many cases, the local police department just take the word of the railroad and blame the car driver for any accident at a railroad crossing. However, there are some railroad accidents where the car driver was not at fault.
Common railroad accident causes that we have seen in our personal injury lawsuit cases are:
Maintenanace problems: Sometimes a train can have defective brakes or a problem with the controls. Also, there can be vegetation that has grown up around the tracks and this prevents the car driver from seeing the oncoming train. 
Sleepy train engineer: Human factors, including drowsy engineers, cause 35% of car train accidents. Some engineers are overworked and they fall asleep on the job.
Train engineer is distracted: Some train operators are busy talking or texting on a cell phone, and they are not watching the tracks while the train is in motion.
Safety gate problems: Sometimes safety gates malfunction and stay up, even when the train is rolling through the crossing.
If your car is hit by a train at a railroad crossing, never make the assumption that it was your fault. This is often not the case at all. We recently represented a driver whose car was hit by a train in Prince William County, Virginia, and we were able to settle the cases for approximately $130,000. This was significant, because his children were injured in the car-train accident and needed medical care to recover.
The Federal Railroad Administration (FRA) is inviting comments about its controversial train horn rules that are 11 years old. Current rules mandate that locomotives blast their horn when approaching a railroad crossing for safety purposes.
Several members of Congress from Colorado, including several representatives in the House and both US senators, applauded the FRA's move and urged residents of the state as well as local government officials to provide comments to the railroad agency.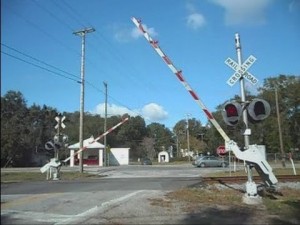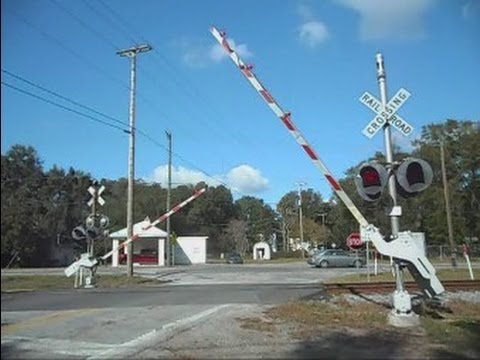 Many politicians say that train horn noise is a serious issue for communities across Colorado and many other states. They say that they are advocating for flexibility in train horn rules to help some communities create more quiet zones that can increase economic development.
Current FRA rules that were set up 2005 allow communities to apply for permission from the federal government to create a quiet zone where the train horn rules can be relaxed IF the community puts up flashing lights and barrier gates.
Local government officials complain that it is too expensive for them to satisfy FRA's requirement to set up quiet zones in this way.
Current rules state that train engineers must sound their horn for at least 15 seconds in advance of reaching a train crossing.
Our railroad accident attorneys in Virginia understand the concerns that some residents have regarding train horn noise. The problem is that safety gates are not a 100% solution. We have seen many train/car accidents over the years where the safety gates malfunction and stay up as the train is approaching.
We also have seen railroad crossings in some cases that were not properly maintained, with too much vegetation obstructing the view of the driver at the crossing. Our railroad accident lawyers have handled cases with sizable settlements where serious accidents have occurred at railroad crossings.
So, it is important for concerns over train horn noise to be considered in light of the fact that train horns sounding at crossings save lives.
Also, we think that the outcry over train horn noise only reinforces that positive train control systems must be implemented sooner rather than later, but the Federal Railroad Administration keeps allowing railroads to lobby for delays on implementation of PTC systems for the nation's railroads. These are the systems that automatically can slow and stop a train if it detects a vehicle on a railroad crossing, or that the train crossing lights and gates are activated.