In early 2016, a railroad worker who had just been briefed on an upcoming assignment was found dead in a restroom, having overdosed on illegal prescription drugs. In the following months, tests that were done after three railroad accidents found that six employees on the trains tested positive for drugs. 
In a report done by the Washington Post, testing in 2016 has shown that almost 8% of workers involved in railroad crashes were positive for various illegal and prescription drugs, including marijuana, cocaine, ecstasy, benzodiazepine, OxyContin and morphine.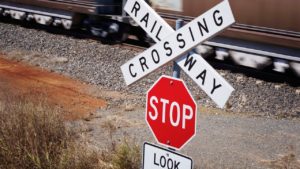 The number of post-crash drug positives was the highest since the Federal Railroad Administration (FRA) started to keep records in 1987. Overall, the number of railroad workers who tested positive for drug use went up 43% in the last year. The number increased to 256 last year from 2014.
After rail crashes in 2014, no workers tested positive for drugs, and only two people did last year. With three months left in 2016, 16 railroad workers have tested positive in tests after railroad accidents.
Railroads transported 565 million passengers and 14.2 million carloads of freight in the last year. Train workers are some of the most heavily drug tested in the US. They are drug screened before they are hired, and they are tested randomly on the job each year.
Still, the report shows that there is strong evidence that illegal drug use is on the rise in the railroad industry. That is why in September 2016, the heads of all major railroads in the US were called to Washington to talk in a closed door meeting about the rise in drug use among rail workers and what to do about it. Officials from the FRA, National Transportation Safety Board and the Office of National Drug Control Policy detailed their concerns about the drug problem and asked the railroads to help them deal with it.
One thing that is being changed is that currently, railroad drug testing is limited to 120,000 workers whose jobs are 'safety sensitive,' or where lives are put at risk in the performance of their work. Train and track repair workers do not have to undergo drug testing. Federal officials want this to change. They want railroads to start testing these workers as well by April 1, 2017, but so far, industry is resisting a deadline that soon; they have asked for a delay in the additional testing for another 14 months.
Our View
Railroad accidents, railroad crossing crashes and train derailments are too common in America. As railroad accident attorneys who handle serious personal injury and wrongful death cases, we hope that railroads across the US will start to do more stringent testing of all railroad workers for drugs.
After all, when a serious train accident occurs, massive injuries can occur, such as in this $60 million verdict our Virginia railroad accident lawyers handled when a train derailed in Manassas VA. If drug testing could reduce the likelihood of this type of train accident, we are all for it.
A Halifax PA railroad crossing where a woman was killed in a train accident on Labor Day is only marked by faded crossbuck signs. 
The community is asking if there should have been flashing lights and additional warnings installed at the deadly railroad crossing.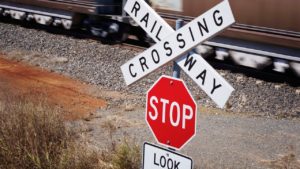 The woman, Trisha Hoffman, 29, died instantly on Sept. 5 when her car was hit near Route 147.
Back in 1978, engineers testified about the proposed railroad crossing and said that the crossing should have flashing lights and other safety measures. Also, in the 1980s, a civil engineer with the railroad company recommended flashing lights at the crossing to counteract a wooded area that blocked the drivers' view of approaching trains.
However, the PA government rejected the $60,000 flashing lights as too expensive. Instead, the government was supposed to clear the trees and brush 1000 feet north and south of the crossing.
The trees and brush were cleared but they grew back in the 1980s. Now the trees and brush hug the tracks and severely limit driver visibility.
Our View
Our railroad crossing accident attorneys in Virginia see too many railroad crossing accidents that end in death or serious personal injury. One of the most common reasons for deadly railroad crossing accidents is that the crossing is not maintained properly.
It is very important for proper sight lines to be maintained so that drivers can see approaching trains. This PA railroad crossing sounds as if there is far too much brush and trees hugging the tracks and this reduce visibility to the point that the woman could not see the train barreling towards her.
The article does not mention the railroad that uses that track, but it is the railroad's responsibility in most cases to keep the brush and trees clear of the tracks. The woman's loved ones should consult with a personal injury attorney experienced in railroad accident wrongful death cases.This woman had a long life in front of her, and her family should receive compensation for their pain and suffering and also for decades of lost wages that she would have earned if she had lived a normal life span.