Five cars on an Amtrak train in Cimarron, Kansas derailed early yesterday morning, sending 29 people to the hospital with non-life threatening injuries.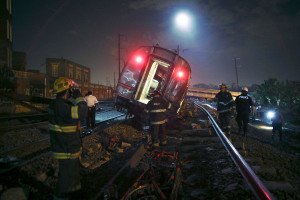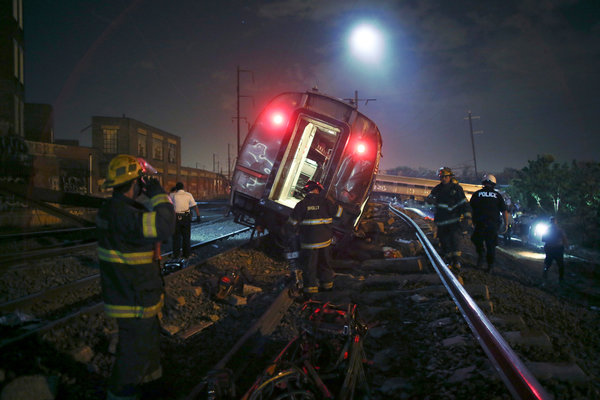 According to Amtrak, the train was traveling from Los Angeles to Chicago when it derailed at approximately midnight on Feb. 12.
According to the Kansas Highway Patrol, five cars derailed and were on their side.
Although the cause of the accident is not clear at this point, one of the passengers told the NTSB that she felt the train shaking just before some of the cars derailed.
The NTSB has sent a team to the area to investigate the derailment. We expect that more information will be released about this derailment in the coming days.
Our train accident personal injury attorneys have worked on many passenger injury cases in the past, and we hope that all injured Amtrak passengers in this derailment recover quickly.
One of our attorneys, Richard Shapiro, was the author of 72 American Jurisprudence Trial Treatise, which is found in most US law libraries. It has a great deal to say about railroad and employee safety, which also is relevant in derailment cases such as this one.
According to the treatise on page 38: 'Track safety is closely related to employee safety. FRA rules establish track safety standards. Track safety standards deal with such issues as operating speed limits, drainage under and adjacent to the roadbed, vegetation posing a fire hazard or visual obstruction, ballast and crosstie requirements, track geometry, rail defects, switches, frogs, and regularly scheduled inspections as frequently as twice a week.'
We are sure that the NTSB will be taking a very close look at the condition of the railroad track in the area of the derailment.
Our train derailment attorneys in Virginia have seen major railroads outsource track maintenance in the past, which can lead to safety problems. For example, CSX has tried to save money by leasing less used railroad tracks to smaller, short line railroads. This means that CSX does not have to maintain the track anymore. This means that CSX can then blame the small railroad for any mishaps that occur.
In cases where the railroad was negligent, we have had success in securing sizable settlements.