The number of pedestrian rail fatalities in Washington state climbed to 27 in 2015, rail officials stated this week, which has prompted a new safety campaign to warn people about the dangers of railroad tracks and crossings.
The new goal for 2016 in the state is zero railroad fatalities. Nationwide, Washington is ranked #9 in train fatalities from Jan-Sept 2015, which is the most recent data available from the Federal Railroad Administration. California was tops on the list with 119 deaths, and Texas was second at 50 deaths.
Fatality risks tend to climb due to the number of trespassers on tracks, improving train technology that makes locomotives quieter than ever, and also based upon the number of trains running per day in a given area.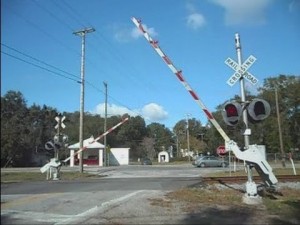 According to the state's Utilities and Transportation Commission railroad safety supervisor, the major problem is with trespassing. "People don't grasp that it takes a mile for a full sized freight train to come to a stop,' he told the press this week.
Bad weather can make it harder for pedestrians to see or hear trains approaching as well. And there was more warm weather in the state last summer, which may have led to more people walking near railroad tracks.
In addition to the 27 pedestrian deaths, there also were two drivers who died when their vehicles were struck by trains at railroad crossings. There also were 104 non-fatal incidents on railroad tracks in Washington state in 2015, which led to cuts and bruises, and amputations in the worst cases.
Most of the accidents and deaths that occurred were on BNSF owned railroad tracks, which owns over 50% of the railroad lines in the state.
Because of the high number of deaths and injuries, the state chapter of Operation Livesaver is going to increase its number of safety presentations at schools and produce more radio and TV ads to warn of the dangers of walking near railroad tracks.
As personal injury lawyers in train-pedestrian accidents, we often see railroads and the government claim that these types of tragedies are 'trespassing accidents.' The public may not be aware, but it is the responsibility of the railroads to maintain railroad tracks and keep them safe. Fencing off railways and trestles in areas with high foot traffic is vital to keep people from walking on train tracks. If you have a loved one who died walking on train tracks, know that the railroad does have responsibilities to keep high traffic rail lines safe. The railroad track is actually private property, and most railroads do little to mitigate these risks. Talk to a personal injury lawyer to learn about the responsibilities of railroads in maintaining their property safely.