Dangerous railroad crossings are all too common in Iron County, Missouri, according to officials here. In December 2015, an Amtrak train slammed into a truck at a railroad crossing in Middlebrook MO and killed a local man.
In that case, it appeared that the man may not have seen the oncoming train and he drove over the tracks into its path. That particular crossing has only a yield and railroad sign but no warning devices.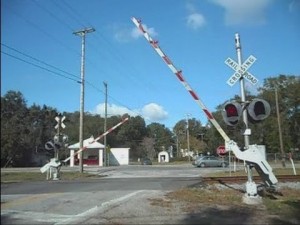 Officials say that that fixing that particular crossing in Iron County is one of their top priorities. They say that they intend to install more flashing lights and gates at some of the more dangerous crossings in the county. They also intend to add lights and gates at another crossing in Annapolis MO that is especially hazardous for tractor trailers. Trucks tend to get stuck on those tracks and that could lead to another deadly incident.
Our Virginia railroad crossing accident attorneys have seen far too many injuries and deaths in the past few years in these cases. In our experience, there is a tendency for the local police to just take the word of the railroad company's investigator and blame the car or truck driver for the collision. However, there are many cases in our experience as railroad accident lawyers in Virginia where the railroad was negligent.
For example, there are often maintenance issues at particular railroad crossings. In particular, we have seen many railroad crossing accidents where there was too much growth of vegetation around the tracks and this obscured the vision of the driver.
It is the responsibility of the railroad to ensure that the railroad crossing is properly maintained, which includes vegetation being cut back that can reduce sight lines. Also, the railroad must ensure that the safety gates and lights are working properly.
In railroad crossing cases where the railroad was negligent, settlements of hundreds of thousands or millions of dollars are possible. So, it is always worthwhile to speak to an experienced railroad accident lawyer if you have been involved in a railroad crossing accident.