A recent published clinical study in Italy has shown one of the most devastating and deadly factors about malignant peritoneal mesothelioma: The risk for contracting the terminal disease is high even many decades after the asbestos exposure ended.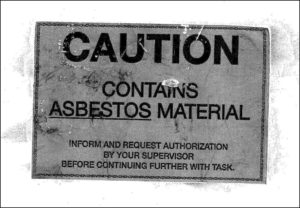 Peritoneal mesothelioma is a horrible form of mesothelioma that infests the membranes that surround the organs in the abdomen.
Asbestos exposure is well known to be the major cause of mesothelioma. But this latest study conducted new research that conclusively showed that the specific risk of peritoneal mesothelioma is still very high after many decades have passed from the exposure period.
The study was conducted by Italian scientists abroad and used a group of former textile workers. The group featured 1083 women and 894 men who were exposed heavily to asbestos, even if that exposure was short.
Among the 1977 former workers, 1019 had died. Research concluded that these workers were 30% more likely to die of peritoneal mesothelioma than the public. These workers also have a 33% higher risk of dying from pleural mesothelioma.
Critically, the study found that the risk of lung cancer did decline after 25 years after asbestos exposure. However, the risk of contracting mesothelioma of either type did not drop as time passed.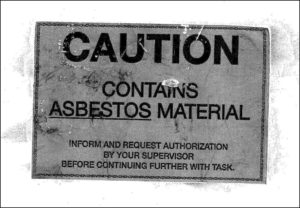 Researchers determined that asbestos fibers have a quality they call 'biopersistance,' which means that the body has a very difficult time ridding itself of them. The irritation and inflammation at the cellular level because of constant exposure to the sharp asbestos fibers is thought to trigger the disease.
Our View
This disturbing study on the horrors of mesothelioma should serve as a potent reminder to all workers who think they were exposed to asbestos years ago: You should undergo regular medical examinations by a qualified physician to determine if you have any sign of any asbestos-related disease developing.
Our mesothelioma attorneys in Virginia handle railroad mesothelioma cases mostly, and we know how railroads such as Norfolk Southern, CSX and BNSF Railway were exposing their workers to asbestos daily , when they knew it was dangerous.
We have handled several successful mesothelioma lawsuits in the past against big railroads, and wrote this free guide for workers who have been exposed to asbestos: Understanding Mesothelioma and the Devastating Impact of Asbestos on Railroad Workers. 
If you have been exposed, you should review this free guide so that you know what your potential legal options are.