A Long Island Railroad commuter train that crashed in Brooklyn on Jan. 4 was traveling at double the speed limit when it slammed into the train station. More than 100 people were hurt, according to federal investigators. 
The train was going more than 10 miles per hour when it smashed into the end of the tracks at Atlantic Terminal in Brooklyn. The speed limit there is five miles per hour. The NTSB is continuing to investigate the crash and has not yet determined the final cause.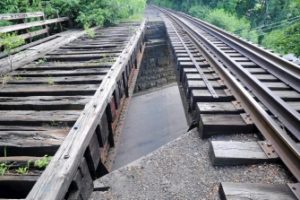 The train smashed into a bumping block during the morning rush hour. The train then hit a room beyond the railroad track and caused two cars to derail.
The engineer who was operating the train said that he could not recall the crash. Investigators stated that the engineer was very experienced, having started in 1999 at the railroad. He had started working at midnight and was near the end of his shift.
The NTSB noted that positive train control was not in place on the tracks where the crash happened. This is an automatic train safety control system operated by GPS that can slow trains automatically to avoid hazardous situations. PTC could have been installed on these particular tracks but they have not been.
Our View
Our railroad personal injury attorneys have long said that we want to see commuter rail lines in the US fitted with PTC as soon as possible. However, railroads have lobbied congress to delay implementation of PTC until 2018 at least. We hope that this technology is speeded up and installed on commuter lines and trains immediately.
When trains have safety problems and derail, the injuries can be terrible. We once represented a man who suffered massive brain injuries when a train in Hampton, Virginia derailed. It slammed into his gas station. The man's family chose our firm because of our experience in handling major train derailment accidents. We were glad to have gotten a verdict for the man of $60 million, but we would like to see these railroad derailments never happen again.