Ex-Federal Railroad Administration (FRA) Chief Sarah Feinberg was in the job for only weeks in 2015 when a commuter train slammed into an SUV stopped on the tracks just north of New York City. Six people died in the train crash.
That Feburary 2015 train crossing accident highlighteed a problem that has been with the railroad industry for more than a century: the danger when railroad tracks and roads meet.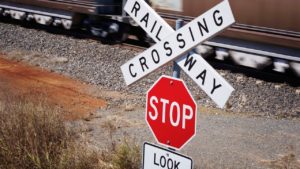 Feinberg was a former Obama White House advisor who did not have railroad industry experience, and her appointment got plenty of criticism. She sought a new way of thinking regarding keeping the country's 240,000 railroad crossings safe. Signals, signs, lights and bells are useful, but what if better technology could prevent many railroad crossing accidents?
Fenberg, who left the job as FRA commissioner with Donald Trump was inaugurated as president, truly tried to embrace her outsider status in the railroad industry.
In a recent interview, she said that she tried to hold railroads accountable when they did wrong. She also said that she had the FRA aggressively policy safety violations; the agency was able to close cases at a higher rate and collect more fine money each year than previous commissioners.
Progress After Tragedy
After the New York City commuter train tragedy, another train derailed near Philidelphia, killing eight. Feinberg pushed railroads to install positive train control (PTC) technology that would use GPS navigation systems to automatically slow trains if one was getting into a dangerous situation.
The technology had long been avaialble, but railroads had slow walked adopting it due to the cost. The industry convinced Congress to delay PTC implementation until 2018, but Feinberg fought back and would not accept any more delays. PTC will begin to be installed in 2018.
Feinberg hopes that the next FRA commissioner will continue to push for new technologies to reduce the number of train crashes and derailments each year.
Our View
Our train crash personal injury attorneys in Virginia are glad that ex-FRA Commissioner Sarah Feinberg was such a strong advocate for PTC technology. Our attorneys have been advocating for this technology for years. There is no doubt that PTC can reduce the number of deadly train crossing accidents and derailments that happen every year.
Our railroad crash attorneys know very well the terrible consequences that can unfold in a train derailment. We worked on a record-setting $60 million verdict in a train derailment case in 2000. It involved a gas station attendent who was severely injured when a Norfolk Southern train derailed and crashed into his station.
PTC could prevent those types of tragic railroad accidents, and that is why we so strongly support it.