Pre-departure inspections are an important part of ensuring the safety of railway transportation workers. During a pre-departure inspection, railway workers make sure that trains and other equipment are in good condition and in proper working order before they pull out of the yard or station, which helps to prevent serious accidents and injuries while the train is in motion.  
What is the purpose of a pre-departure inspection on a train?
Regrettably, there have been multiple derailments, accidents, deaths, and worker injuries all resulting from insufficient inspection procedures. Somewhat recently, a deadly accident took place when a piece of metal sticking out of a freight car went unnoticed prior to the train's departure. The resulting accident spurred the Federal Railroad Administration to publish Safety Bulletin 2022-01.

The experienced Virginia train accident attorneys at Shapiro, Washburn & Sharp can help you pursue the financial compensation you deserve if you were injured in a train accident caused by a lack of or non-adherence to safety protocols. 
Why Was a Safety Bulletin Necessary?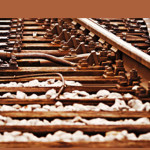 Although the Federal Railroad Administration is still conducting an investigation into the deadly incident, initial information collected by the FRA shows that a train was traveling along the mainline when it hit a piece of angle iron that was jutting out from a freight car on an adjacent track.
Evidence collected by the FRA suggests that the bit of iron is believed to have been part of the freight car that was beginning to pull away from the body. Additionally, the piece of iron is thought to have been in that condition before it was attached to a different train and departed the yard, yet nobody noticed.
Sadly, the angle iron protruded into a neighboring track and smashed through the window of a passing locomotive, causing fatal injuries to a crew member. 
What Does the Safety Bulletin Say?
In response to this tragic accident, the FRA issued a safety bulletin and requested that all railway operators and companies extensively review it with their workers in order to raise awareness of the necessity of pre-departure inspections. The FRA urges workers to conduct a thorough visual inspection of each individual car and report any imminently dangerous conditions that could lead to an accident, injury, or death before the train departs the station or yard. This includes any objects protruding from the train that could foul an adjacent track.  
What Conditions Are on the Pre-Departure Inspection List?
The FRA Office of Railroad Safety has designated a list of dangerous circumstances that must be checked for in every single freight car before it will be allowed to depart, even if no designated worker is there to perform the inspection. This FRA's list includes sagging wheels, car body listing or leaning to one side, missing or broken safety devices, cracked or overheated wheels, unsecured couplings, brakes that do not release, and any lading leaking out of a marked hazardous material car. Making sure that all of these conditions have been inspected before allowing a freight car to head to its destination is an essential part of preventing injuries and improving railway safety. 
Speak With a Train Accident Attorney Today
The FRA Safety Bulletin serves as a reminder for railway operators and companies to abide by inspection protocols, guaranteeing that any dangerous conditions are dealt with before freight cars are allowed onto the track. Railway companies can prevent unnecessary injuries and fatalities by obeying these rules and being proactive about the safety of their workers.
If you sustained injuries in a train accident, schedule your free case evaluation today by calling the Virginia personal injury law firm of Shapiro, Washburn & Sharp at (833) 997-1774 or using the contact form on our website. 
Related Content