A recent case in West Virginia is a good illustration of how many different companies can be sued for exposing a former worker to asbestos, which can lead to mesothelioma in some cases. 
The lawsuit was filed by Lois June Wells from Middlebourne WV. her late husband Robert Wayne Wells was employed by Weirton Steel in Weirton and also for Miles/Mobay in nearby New Martinsville. One might think that only those two companies would be named in a wrongful death lawsuit but her mesothelioma lawsuit named 103 different companies that were allegedly responsible for his asbestos cancer, which led to his death in July 2015.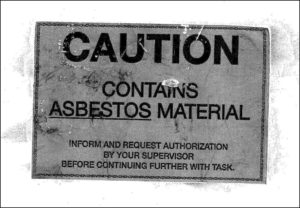 The companies named in the suit have been accused of negligence for many reasons. The suit states that the companies knew or should have known of dangers posed by their products and that they did not provide warnings or supply safety equipment. Also, the suit alleges that equipment and supplies were not labeled and warnings were not provided.
Our View
Mesothelioma is a terrible form of lung and organ lining cancer that develops many years after the person is exposed to asbestos. Our mesothelioma law firm often represents railroad workers who developed asbestos cancer related to their work on railroads.
It could prove difficult in the West Virginia case for the woman's legal group to prove more than 100 companies are responsible for her husband's death, but we will watch that case with interest to see how it unfolds.
Large corporations are notorious for trying to deny that their products or conduct led to asbestos cancer in any of their workers. Many of the railroad companies we have sued tried to downplay for years the risks associated with asbestos exposure. This is not a surprise because companies do not want to spend money to make their workplaces safer.
However, our FELA law firm has been able to show in our mesothelioma lawsuits that the company(ies) usually knew years ago that asbestos exposure can lead to serious health consequences. Once we are able to establish that fact, as well as the fact that the company had asbestos-containing products to which the decedent was exposed, we have won very large personal injury asbestos settlements for our clients.