The Federal Railroad Administration (FRA) has issued a final rule in August 2016 that states that passenger railroads will need to adopt more proactive safety rules to prevent serious accidents, injuries and deaths. 
The final rule issued by the US railroad regulator is called the system Safety Program. Under it, railroads are required to develop a better and quantifiable safety culture within their organizational structure. Other requirements are to identify potential safety hazards and take steps to deal with them, while also showing how they will stay in compliance with FRA regulations.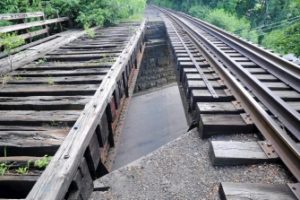 FRA Administrator Sarah Feinberg stated that the new rule should help passenger railroads increase their safety over the next several years.
Our View
We are pleased in our railroad accident legal office in Virginia that the FRA is mandating more safety regulations for passenger railroads in the US. There have been far too many passenger rail accidents in recent years, such as the devastating Amtrak derailment in Philadelphia in 2015 that killed at least 10 and injured at least 100. 
When there is a derailment, obviously the railroad needs to take immediate actions to prevent such events from occurring again. However, there also should be much more efforts placed on improving the safety culture within the organization so that these tragedies never happen again.
Another tragedy occurred in April 2016, when an Amtrak train slammed into two workers on a track that they thought was closed for maintenance. The train hit them at full speed on their truck and they were killed instantly.
A better safety culture also will prevent these railroads for being sued for millions of dollars in a wrongful death lawsuit. We won a $60 million settlement in a train derailment case a few years ago. While we were pleased with the result, it would be better if the accident never happened with better oversight by the railroad.