Madison County IL led the US in mesothelioma lawsuits in 2015. This deadly lung and organ lining cancer is caused exclusively by exposure to asbestos fibers, most often in industrial and railroad employment that occurred prior to the 1980s.
The report compiled by the consulting firm KCIC found that Madison County IL accounted for almost 50% of the country's mesothelioma lawsuits in 2015. Lawyers filed 1012 mesothelioma lawsuits in the county that year.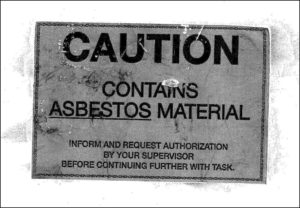 Many defense attorneys wrongly complain that it is too easy for people to file mesothelioma lawsuits in Madison County, and Illinois generally, which is known as the 'rocket docket' in some legal circles. In Illinois, the terminally ill, which includes many who have asbestos cancer, can get a case from filing to trial in only six months. The system has been set up to speed up trials for people who are very sick and need compensation to pay for their injuries, which is entirely fair, others argue. After all, the companies usually knew asbestos exposure could kill workers and many did little to protect them.
Over the years, railroads and other companies have had to pay big verdicts and settlements in Madison County; the largest was US Steel in 2003, where the jury ordered the company to pay $250 million. It later was settled for an undisclosed amount after the verdict in lieu of an appeal.
Our View
We are glad that there are states and jurisdictions in the US where it is easier for people terminally ill with mesothelioma to get the compensation they need and deserve. Our Virginia mesothelioma law firm has a long history of supporting the legal rights of railroad workers who have been injured by the deadly ravages of asbestos. Many of these companies knew for decades that asbestos is extremely hazardous to workers, yet they did nothing to protect the people who worked for them.
Our asbestos cancer attorneys fight for the rights of people injured by asbestos, as well as their grieving families when their loved one passes away. We hope that more states will make it easier for litigants to file mesothelioma lawsuits against negligent companies.