At least 17 of the top commuter and intercity railroads will receive millions of dollars in funding from the US government to increase rail safety with automatic braking systems that are intended to automatically slow down trains that are in potentially dangerous situations.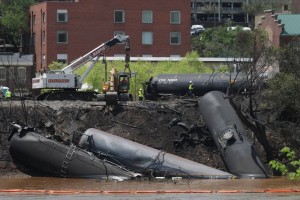 The Department of Transportation stated last month that it would issue $197 million in funding after commuter railroads have opposed looming deadlines to implement the safety systems, known as positive train control or PTC.
Congress ordered PTC to be implemented by 2015, but commuter rail systems complained that they lacked the funds to meet the date. The new deadline is now the end of 2018. The new federal funds should help the commuter rail lines to meet the new deadline for PTC, which could reduce the chances of train crashes and derailments. 
Some of the busiest commuter rail lines in the country welcome the funding infusion.
In Florida, the Southern Florida Regional Transportation Authority will get $32 million to install PTC. This is the second-highest tranche of funding for a single commuter rail group. The Tri-Rail commuter line is 72 miles long and runs through the crowded Palm Beach, Broward, and Miami-Dade counties. Also, the Florida Department of Transportation will receive nearly $2 million funding for the Central Florida Rail Corridor.
According to Federal Railroad Administration Executive Director Patrick Warren, the federal funds for PTC installation will help some of the busiest commuter railroads in the country to improve rail safety for millions of train passengers every day.
In recent years, there have been several possibly preventable train crashes in which PTC could have been a lifesaver. In Hoboken, New Jersey in 2016, a commuter train smashed into a major commuter train station, killing a woman and injuring 100 other people. The train was shown to have been moving at double the intended speed. A PTC system could have automatically slowed the train so that it could have entered the terminal normally.
Our View
Research indicates that the implementation of positive train control can lead to a reduction in train-to-train crashes, derailments due to excessive speed, train movements through malfunctioning train switches, and unauthorized entry of trains into work zones.
Our railroad accident personal injury attorneys in Virginia and North Carolina would like to see PTC installed as soon as possible on commuter train lines. There is no doubt that positive train control systems will lead to a reduction in train crashes and derailments that lead to serious injury and death, personal injury lawsuits, and wrongful death lawsuits.