An Amtrak train traveling from New York City to Miami slammed into a freight train in the early morning hours of Feb. 4, killing at least two people and injured 116 others. Thousands of gallons of fuel also were spilled.
Amtrak stated that the train was carrying eight crew and 139 passengers when it struck a CSX train near Cayce, South Carolina at 2:35 AM. Both of the dead worked for Amtrak, according to South Carolina Governor Henry McMaster at a news conference. Video of the scene appeared to show the CSX train was on the correct track, while the Amtrak train was not, the governor added.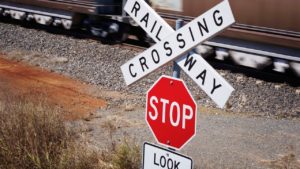 The South Carolina Amtrak crash was the second train accident involving the company in less than a week. Last Wednesday, an Amtrak train carrying Republican members of Congress to a retreat in West Virginia struck a garbage truck in rural Virginia. A sanitation worker in the truck was killed.
The cause of the latest Amtrak wreck was not clear. The NTSB stated this morning it had begun an investigation of the train crash. A railroad consultant named Steven Ditmeyer stated in a telephone interview with the New York Times that it looked as if one of the trains had not obeyed a signal.
Amtrak has had a series of high profile crashes and derailments over the last several years, which has led to harsh criticism from government officials and consumer groups. The Federal Railroad Administration reports that it has had approximately two derailments per month, which is approximately 25% of the accidents FRA reports.
Amtrak has responded to criticism that it is a safe travel option for more than 30 million passengers per year and has a strong record of safety. But after a 2016 derailment in Pennsylvania where a train hit a piece of track equipment and killed two, Amtrak acknowledged that improvements needed to be made.
Amtrak has installed postive train control (PTC) on segments of its rail network in the northeast US, which can automatically slow speeding trains or stop them if an engineer does not obey a track signal. Ditmeyer noted that PTC could have prevented this type of train crash, but CSX is not required to have their PTC system operational before the end of this year. The end of 2018 was the date set by Congress after several delays, but few railroads seem to be in a hurry to spend the time and money on the safety system, the rail consultant stated.
Our View
Our Virginia and North Carolina railroad accident attorneys are alarmed that yet another railroad crash has occurred that could have been prevented if positive train control had been installed. Just last week, we wrote a post about the Amtrak railroad crash that killed a 28 year old man in Crozet, Virginia. 
Railroads have opposed PTC upgrades because of the cost, but what is a human life worth? Now two more people are dead and many more are injured in a train crash that may have been preventable. Both railroads will likely face expensive personal injury and wrongful death lawsuits, so we urge all US railroads to stop using the cost excuse and get PTC installed on its railroad tracks immediately.