Railroad accidents, derailments and fatalities have declined in Montana and other parts of the country in the past 10 years, according to data from the Federal Railroad Administration. The FRA reports that the decline is a reflection of efforts to enhance safety and by efforts in Montana specifically to communicate better with federal regulators, and to detect any trends.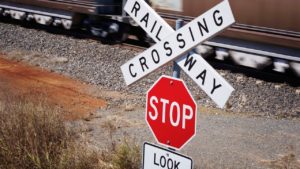 According to FRA data, railroad accidents fell from 198 in 2008 to 98 in 2017, which is a 55% decline. Public Service Commission Chair Brad Johnson in Montana stated that the numbers speak for themselves, and show the efforts in Montana to boost railroad safety have produced tangible results.
Johnson noted it is a multifaceted effort to improve safety in the state that has done the job. Burlington Northern Santa Fe Railroad (BNSF) and Montana Rail Link officials stated their companies have made strong efforts to enhance safety, mostly through increased reporting, supervision and improving technology.
Montana Rail Link also reported that the company today has a stronger safety culture. The company actively promotes control, recognition and elimination of hazards, and also has a work environment where all workers attempt to contribute to success in rail safety.
BNSF has 2300 employees in the state and a payroll of $175 million. It has 2600 miles of track in Montana, and it handles more than two million cars per year. Of those, 300,000 rail cars come from grain elevators and other facilities in Montana.
Montana Rail Link runs 20 trains per day and hauls 420,000 carloads of freight each year. It has 900 miles of track in the state and has 1200 workers.
Railroad accidents and incidents have been falling at a faster rate in Montana than in most other states in the Northwest. Of the eight states in that part of the country, Alaska and Wyoming are the only ones that have seen a greater decline in railroad accidents.
Our View
Our railroad accident and FELA attorneys in Virginia are pleased to read that railroad safety is being improved in Montana and in other parts of the country. When there is a railroad accident, such as a derailment, pedestrian crossing, car crossing or other such rail mishap, there can be very serious and fatal injuries. Our railroad accident lawyers once settled a railroad accident claim for $650,000 where our client, a worker for CSX, was injured when she fell off a rail car when the train hit a hostler truck that pulled onto the track in front of the train.