Last year, the United States government foisted a contract on railway workers in order to stave off the likelihood of a strike that would have undoubtedly crippled the nation. Unfortunately, according to reports, there has been little to no evidence that this contract has had any measure of success in resolving the quality-of-life issues experienced by railroad employees. 
As experienced FELA lawyers, we know the unfavorable conditions under which railroad employees work and the injuries they often lead to. The Virginia railroad injury lawyers at Shapiro, Washburn & Sharp are advocates for railroad employees in any line of work. Our firm has successfully secured numerous multi-million-dollar jury verdicts and settlements in wrongful death and major railroad injury cases. 
Lack of Basic Benefits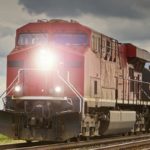 A recent article published by Associated Press noted that, in spite of the circumvented strike, railway workers are still enduring quality-of-life problems that those in almost any other line of work take as a given. The absence of regularly scheduled days off and sick pay has driven many railway employees to reject contracts, even those that included significant pay rises and substantial bonuses. 
AP noted that although a few major railroads claimed they are attempting to address these quality-of-life matters. Due to a rather dubious track record when it comes to promise-keeping, however, most workers are doubtful they will see any real change for the better in their jobs.
There have been some indications of progress, such as a pilot program instituted by Union Pacific in the Kansas City area that is experimenting with a new schedule that would allow engineers to have four consecutive days off after working for 11 consecutive days. CSX has implemented some changes to its attendance protocol that would permit employees to take time off of work for medical reasons without facing a penalty. 
While progress, no matter how small, is certainly a step in the right direction, the nature of the conflict itself underscores the lack of basic rights afforded to railway workers. The excruciatingly long shifts regularly worked by engineers and other employees put everyone under a great deal of stress and create a hazardous environment that promotes serious injuries and accidents. 
Union Negotiations
Unsurprisingly, unions are also involved in the continued quality of life discussions. Negotiations began when Congress barred roughly 115,000 railway workers from going on strike toward the end of 2022, pushing them to agree to a five-year contract that involved 24% salary increases and $5,000 in bonuses but neglected to deal with any of the concerns expressed by the workers regarding their quality of life.
AP stated that, although some railroad jobs benefit from routine schedules most of them do not. Railway workers must be on call 24 hours a day. The unpredictability of this type of schedule makes it difficult for employees to take any time off and increases the amount of stress they encounter on the job.
Our experienced railway accident attorneys know the serious consequences that stress often has on those who work for the railroads and how easily they can lead to injuries and accidents. 
Speak With an Experienced Attorney About Railway Safety Accidents
Employees who are exhausted and overworked are more likely to make mistakes, be involved in accidents, and be injured on the job. The FELA injury lawyers at Shapiro, Washburn & Sharp have managed multiple claims under the Federal Employers Liability Act against major railroad companies as well as short-line railroads in states including Kentucky, South Carolina, Florida, North Carolina, Georgia, and Virginia.  
If you were seriously injured in a railroad accident, schedule a free consultation by calling our Hampton law offices at (833) 997-1774 or through the contact form on our website. 
Related Content